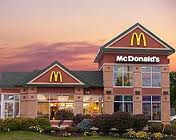 In a way, buying a franchise and becoming a distributor in a multi-level marketing/direct marketing/direct sales company are similar. In both cases, you are given a trusted method to follow, step-by-step, to have a successful business. Minds quite a bit brighter than yours – in that arena, of course! – have put together the optimal way for you to do that business.
How much does the MLM you are considering as a business cost ("all in")? If you have to pay for your website, for materials that change quarterly, for any sort of monthly or quarterly product purchase requirement, for a "kit" – you need to figure that all in (I discussed the specifics of what to look for in a home-based business HERE in a podcast). Remember though – in an MLM, the company does your "payroll." The company provides your product. You don't have to worry about rent, insurance, worker's comp, employees….and the structure gives you a way to open up "sub-franchises" as it were – and get paid for them! (In a franchise situation, if you want to have "another one in another location," you pay the mother ship for it – they don't pay you!)
Speaking of money, here are some costs that I found – on average – to purchase some well-known franchises. This is what you pay to just "throw your hat in the ring." Of course, it might cost more in your location (e.g., if you are purchasing a McDonald's drive-through on a busy corner in Los Angeles, it's not going to cost the same as one in rural Wisconsin) . . . this is the average. To become an independent distributor, it will always cost you the same regardless of where you are located – and you don't have to worry about the other costs and stress (payroll, insurance, etc.) mentioned above. Here are those numbers:
1. Snap On Tools $135,390 # of locations 3,392
2. 7-Eleven $393,800 # of location 6,142
3. Aaron's $420,725 # of locations 1,749
4. Panera Bread $1,447,770 # of locations 1, 379
5. Servpro $156,250 # 1,571
6. McDonald's $1,480,625 # of locations 14,016
7. Liberty Tax Service $63,350 # of locations 3,592
8. Merry Maids $66,600 # of locations 943
9. The Maids International $106,420 # of locations 1,053
10. Jimmy John's $395,500 # of locations 1,130
I bet your chosen MLM  isn't more than about $1,000 if you include product purchases, a "kit," etc. (my chosen MLM is less than $400 for a marketing distributorship), and the number of locations is unlimited.
Part of the problem is that, even "all in" on the most expensive MLM/direct marketing/direct sales businesses, you don't really invest THAT much. It's not like the above, where you are immediately tens of thousands of dollars "in the hole" just because you decided to launch the venture, even before you pay the rent on your restaurant location or the leases on your fleet of maid cars.
And, as was pointed out in the Jim Rohn links that I listed previously on this blog, that's a big part of the problem.
People enter home-based business opportunities without really being serious about them. Sure – sometimes they spend enough money so that when "it doesn't work out" (meaning: they didn't follow the formula the company gave them to have a successful business), they complain mightily about "the industry." But it's not like losing your house is in the offing like it might be if you "cavalierly" entered into a franchise then didn't run it the proven way you were told.
If you're considering entering into an MLM/direct marketing/direct sales business – do the numbers. And commit. Pretend that you just plunked down those hundreds of thousands of dollars. Pretend that you have employees and the like depending on you to make this business work. If you do that – it WILL work.
Think about it.
---
---